In today's digitally-driven world, bridging the gap between physical and digital experiences has become increasingly important. QR codes, short for Quick Response codes, have emerged as a powerful tool for achieving this synergy. QR codes in print materials have the potential to enhance engagement and interactivity in ways that were previously unimaginable. This comprehensive exploration dives deep into the world of QR codes in print, their applications, benefits, and how they are transforming the way we connect with information and businesses.
Understanding QR Codes
QR codes are two-dimensional barcodes that can store a variety of information, such as URLs, text, contact details, and more. These codes are designed to be scanned quickly and easily using a smartphone or dedicated QR code scanner. Once scanned, the encoded information is instantly accessible to the user. QR codes are recognizable by their black square patterns on a white background, and they have gained widespread recognition and acceptance.
The Rise of QR Codes in Print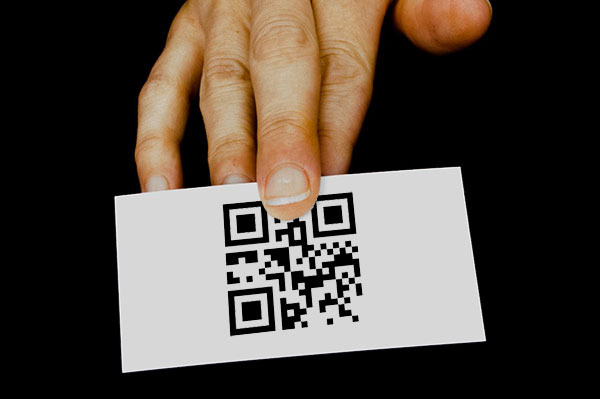 The adoption of QR codes in print materials has surged in recent years, driven by several factors:
1. Seamless Integration
QR codes seamlessly blend the physical and digital worlds. They can be printed on almost any surface, including business cards, brochures, posters, product packaging, and even clothing. This flexibility allows businesses and individuals to incorporate QR codes into a wide range of materials and marketing collateral.
2. Enhanced Engagement
QR codes offer an interactive element to print materials. Instead of passive consumption, readers can actively engage with content by scanning a code. This engagement can include accessing additional information, watching videos, entering contests, or making purchases, all with a simple scan.
3. Contactless Information Retrieval
In a world where hygiene and contactless interactions have gained paramount importance, QR codes have become invaluable. They eliminate the need for physical contact with printed materials, making them a safer and more hygienic way to access information.
4. Measurable Analytics
QR codes allow businesses to track user engagement and gather valuable data. By analyzing scan data, organizations can gain insights into user behavior, including the time and location of scans. This information can inform marketing strategies and help tailor content to better meet the needs of the audience.
Applications of QR Codes in Print
The versatility of QR codes in print materials opens up a wide range of applications across various industries. Here are some notable examples:
1. Marketing and Advertising
QR codes are frequently used in marketing campaigns to drive customer engagement. For instance, a QR code on a poster can link to a promotional video, a product catalog, or a discount coupon. Customers can scan the code to access exclusive content or discounts, creating a sense of involvement and value.
2. Product Packaging
QR codes on product packaging can provide consumers with detailed information about a product, including ingredients, usage instructions, and warranty details. This transparency builds trust and enhances the overall customer experience.
3. Education
In the education sector, QR codes can be found in textbooks, workbooks, and educational posters. Scanning a QR code can lead students to supplementary materials such as video tutorials, quizzes, or online resources, enriching their learning experience.
4. Real Estate
Real estate agencies often use QR codes on property listings. Prospective buyers can scan the code to view virtual tours, high-resolution images, and additional details about the property, streamlining the house-hunting process.
5. Restaurants and Menus
QR codes have become ubiquitous in restaurants, especially in a post-pandemic world. Diners can access digital menus, view nutritional information, and place orders directly from their smartphones, reducing physical contact with printed menus.
6. Museums and Exhibits
Museums and galleries utilize QR codes to provide visitors with in-depth information about artworks and exhibits. Scanning a QR code next to a painting, sculpture, or historical artifact can offer detailed descriptions, historical context, and multimedia content.
Benefits of QR Codes in Print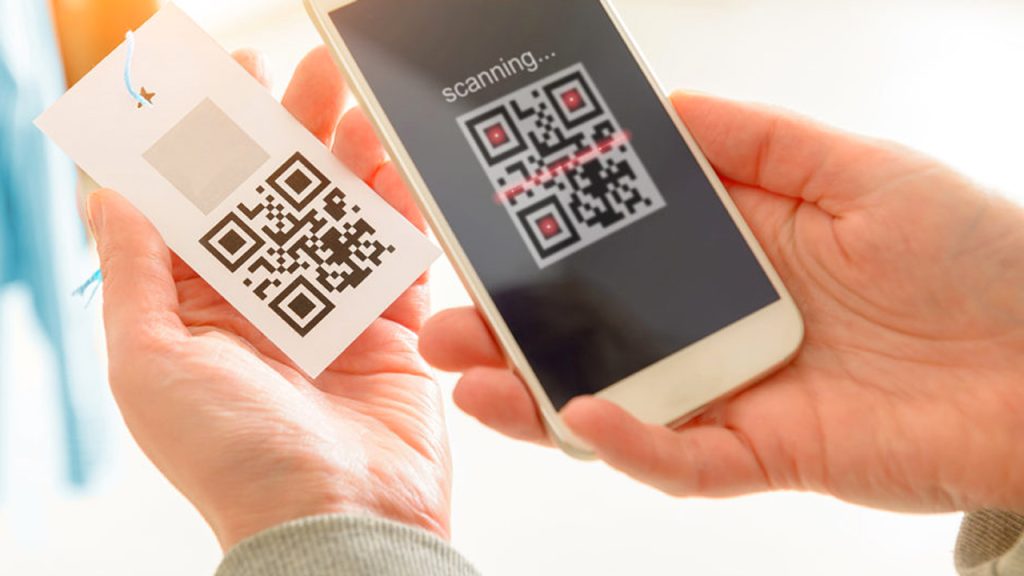 The integration of QR codes in print materials offers numerous benefits:
1. Enhanced Engagement
QR codes make printed materials interactive, allowing readers to access dynamic and multimedia content. This interactive element holds the reader's attention for longer, increasing engagement with the content.
2. Cost-Effective
Incorporating QR codes into print materials is cost-effective compared to traditional methods of providing additional information or interactivity. It eliminates the need for bulky printed inserts or separate marketing collateral.
3. Measurable ROI
QR codes provide a means to track user interactions and engagement. This data can be analyzed to measure the return on investment (ROI) of a print campaign, helping businesses refine their marketing strategies.
4. Space Efficiency
QR codes are space-efficient. They can convey a significant amount of information or functionality in a small, unobtrusive code. This is particularly useful in situations where physical space is limited, such as business cards or product labels.
5. Customization
Businesses and individuals can customize the appearance of QR codes to align with branding and design aesthetics. This flexibility ensures that QR codes seamlessly blend with the overall design of the printed material.
6. Cross-Platform Accessibility
QR codes are platform-agnostic. They can be scanned by a wide range of devices and operating systems, making them accessible to a broad audience. This inclusivity enhances their effectiveness as a marketing tool.
Best Practices for Implementing QR Codes in Print
To maximize the effectiveness of QR codes in print, consider the following best practices:
1. Provide Value
Ensure that the content accessed via the QR code provides real value to the user. Whether it's exclusive discounts, informative videos, or additional details, the content should enhance the user's experience.
2. Test Scannability
Before printing, test the scannability of QR codes with various devices and scanning apps. Ensure that the code works reliably and quickly on different smartphones.
3. Optimize for Mobile
Ensure that the content linked to the QR code is mobile-friendly. Websites and videos should be responsive and load quickly on smartphones.
4. Educate Users
Include a brief call to action near the QR code, instructing users to scan it for additional information or benefits. Some users may be unfamiliar with QR codes, so clear instructions can encourage engagement.
5. Monitor Analytics
Track QR code scans and analyze the data to gain insights into user behavior. Use this information to refine your marketing strategies and improve the user experience.
The Future of QR Codes in Print
QR codes have evolved from their initial purpose as inventory tracking tools to become integral components of marketing, education, and customer engagement. As technology continues to advance, we can expect to see even more innovative uses for QR codes in print.
Augmented reality (AR) integration is one exciting development. QR codes can serve as gateways to immersive AR experiences, where users can interact with three-dimensional objects, animations, and virtual environments. This technology holds immense potential for industries such as gaming, retail, and education.
As QR codes become more deeply integrated into our daily lives, they are likely to play an increasingly prominent role in bridging the gap between the physical and digital realms. The ability to access information, make purchases, and engage with businesses and content effortlessly via QR codes in print represents a powerful shift in the way we interact with our surroundings. It's clear that the QR code's journey is far from over, and its future promises even more exciting
possibilities for enhancing engagement and interactivity in the world of print and beyond. The printing industry has the opportunity to lead the way in leveraging this technology for a more connected and interactive world.
QR Codes and Data Security
As QR codes gain popularity, it's essential to address data security concerns. QR codes can link to websites or apps, and users may unknowingly scan malicious codes. To mitigate risks, users should be cautious when scanning QR codes from untrusted sources and ensure their devices have up-to-date security software. Additionally, businesses should implement security measures to protect customer data linked to QR codes.
Regulatory Considerations
Regulations regarding QR code usage may vary by region and industry. Businesses should stay informed about local laws and regulations, especially concerning the collection and storage of user data obtained through QR code scans. Compliance with data protection and privacy laws is crucial.
QR Codes and Accessibility
Accessibility is a crucial consideration when using QR codes. Businesses should provide alternative methods for accessing information to accommodate individuals with disabilities who may not be able to scan QR codes. This inclusivity ensures that all customers have equitable access to information and services.
QR Codes and Sustainability
The proliferation of QR codes also raises environmental concerns related to printing. Businesses should consider sustainable printing practices, such as using recycled materials and eco-friendly ink, when incorporating QR codes into print materials. Additionally, digital alternatives to printed materials can reduce paper waste.
The Global Impact of QR Codes
Internationally, QR codes have become a global standard for information access and engagement. They are used in diverse fields, from healthcare (for contactless patient registration) to tourism (for access to multilingual information). The standardized nature of QR codes makes them universally recognizable and accessible, transcending language and cultural barriers.
QR codes in print materials have revolutionized the way we connect with information and businesses. Their ability to seamlessly bridge the physical and digital worlds has made them an invaluable tool in marketing, education, and various industries. With their versatility, cost-effectiveness, and ability to provide measurable data, QR codes are likely to continue evolving and expanding their role in enhancing engagement and interactivity.
As QR code technology continues to advance, it is essential for businesses and individuals to stay informed about best practices, security considerations, and regulatory requirements. By harnessing the power of QR codes responsibly and creatively, we can create more interactive, engaging, and accessible experiences for everyone, further blurring the line between the physical and digital realms. The future of QR codes in print is bright, and their potential to enhance our lives and interactions is boundless.